Bark Brown 'Swift' Apron in British Oilskin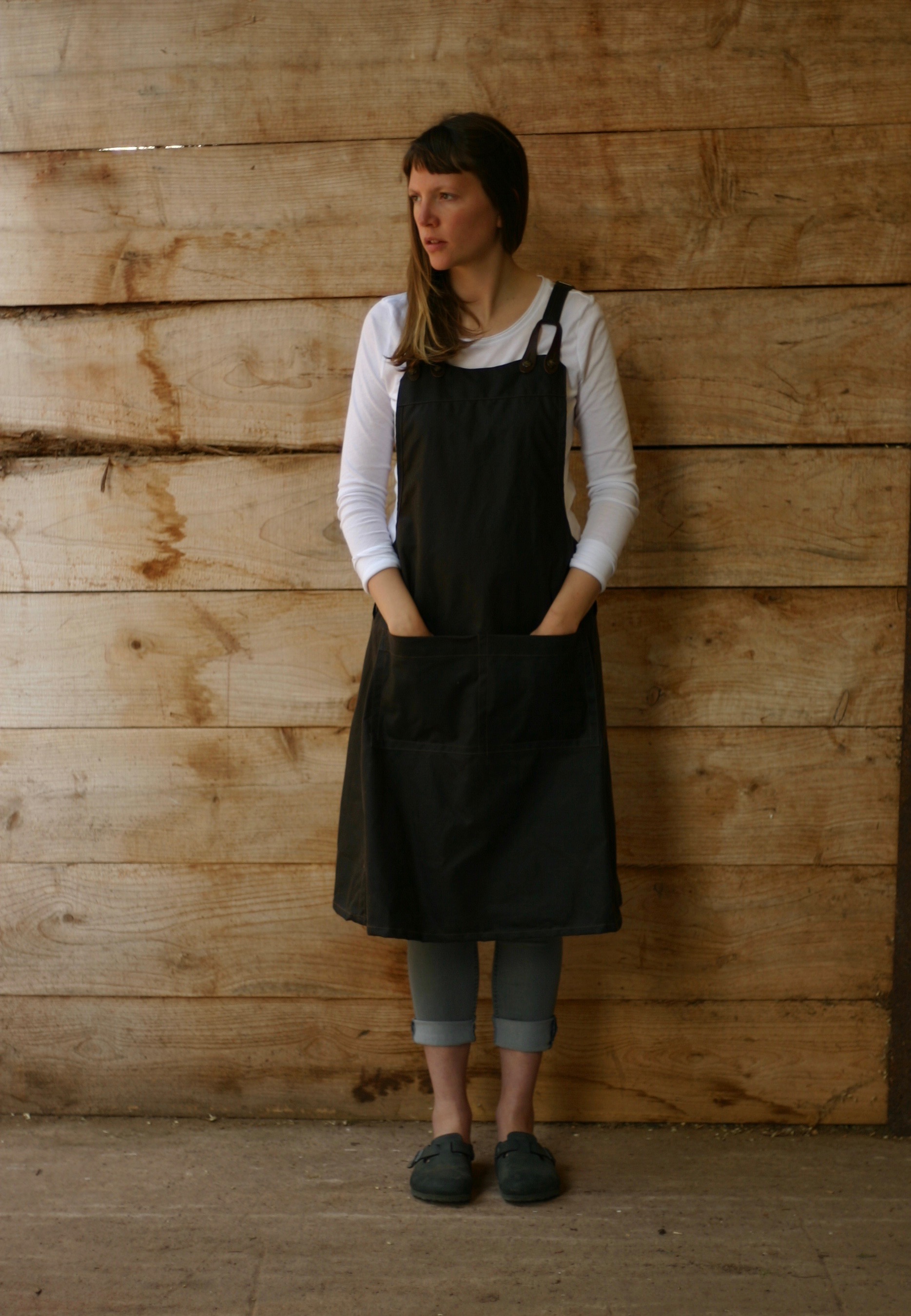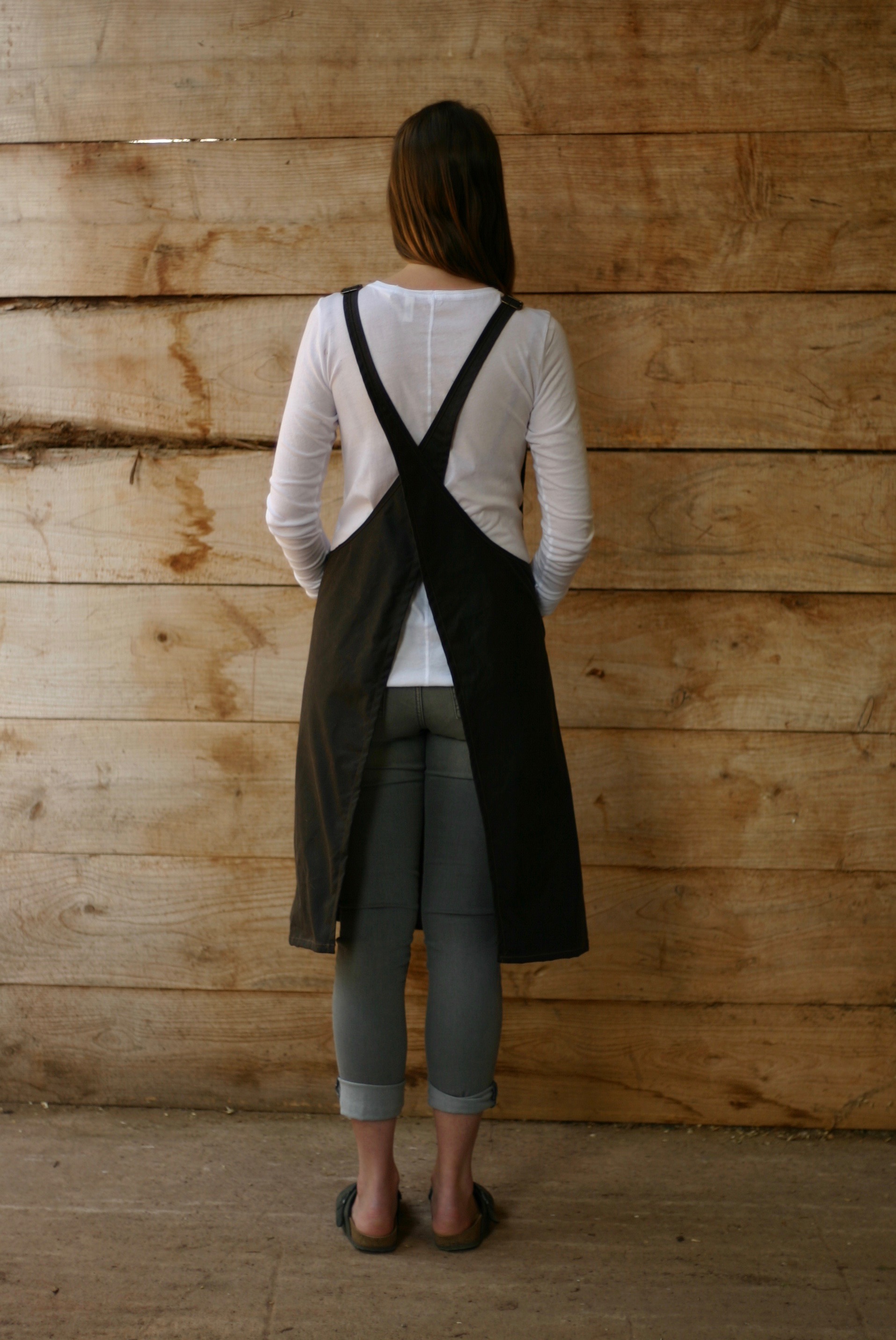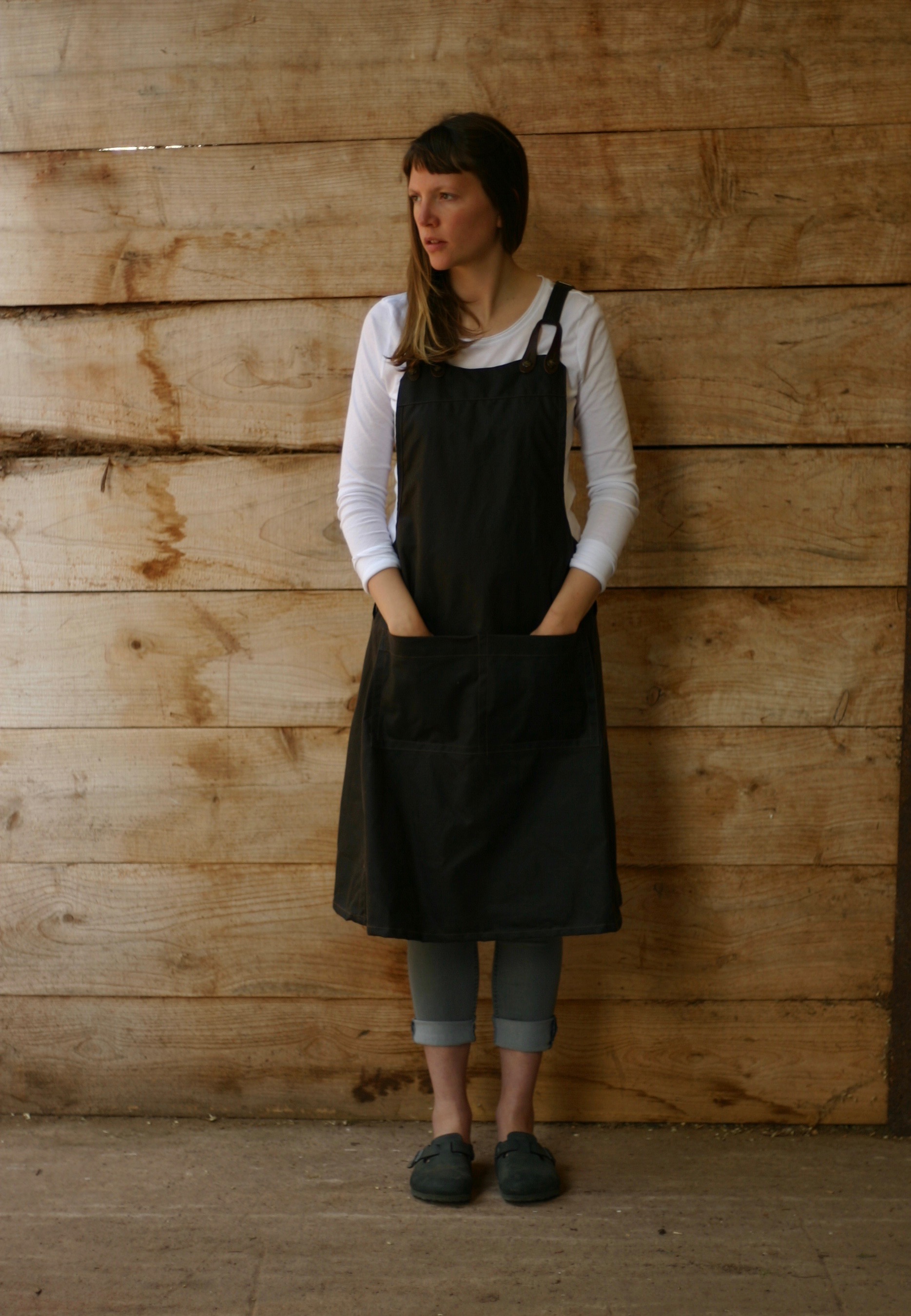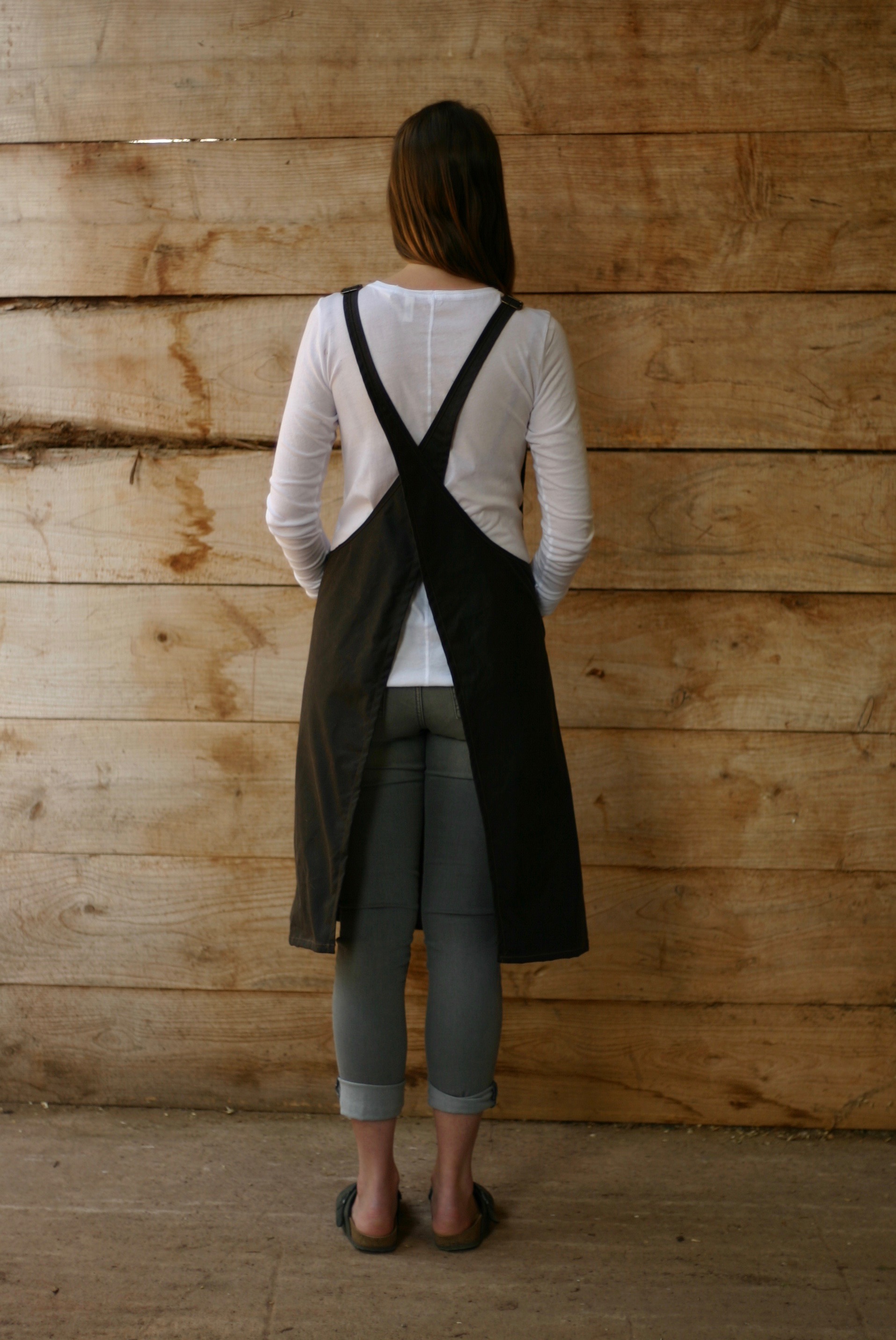 Bark Brown 'Swift' Apron in British Oilskin
Taking on the same elegant cut of our Linen Artisans Apro the Swift oilskin apron has the added advantage of being made from strong, durable British Waxed Cotton.
Perfect practical attire for messy outdoor and creative tasks.
The apron can be worn casually loose or fitted securely to the figure by adjusting the strap adjusters and attaching apron tape through the waistline loops at the back of the apron. The slender straps fall crossed over at the back and there is a useful double pocket on the front.
The leather strap fastenings are cut from veg tanned leather hide made by leather craftsmen in Devon, UK. We generally attach a dark brown colour strap in either a rounded or pointed edge - if you have preference please email us with this after placing your order.
The colour is dark brown,
Wipe clean with a damp cloth - not machine washable.
***PLEASE NOTE: OUR GARMENTS ARE MADE TO ORDER AND WILL BE POSTED AFTER A PRODUCTION TIME OF UP TO 2 WORKING WEEKS. ORDERS PLACED AT THE WEEKEND WILL NOT BE PROCESSED UNTIL THE NEXT WORKING DAY***
WE DO OCCASIONALLY KEEP SOME ITEMS IN STOCK SO IF YOU WOULD LIKE ONE MORE URGENTLY, OR IF YOU WOULD LIKE YOUR ITEM POSTED FOR A SPECIFIC DATE PLEASE CALL US ON 07838375023 BEFORE PLACING YOUR ORDER TO AVOID DISAPPOINTMENT.