Charcoal Black 'Swift' Artisan's Apron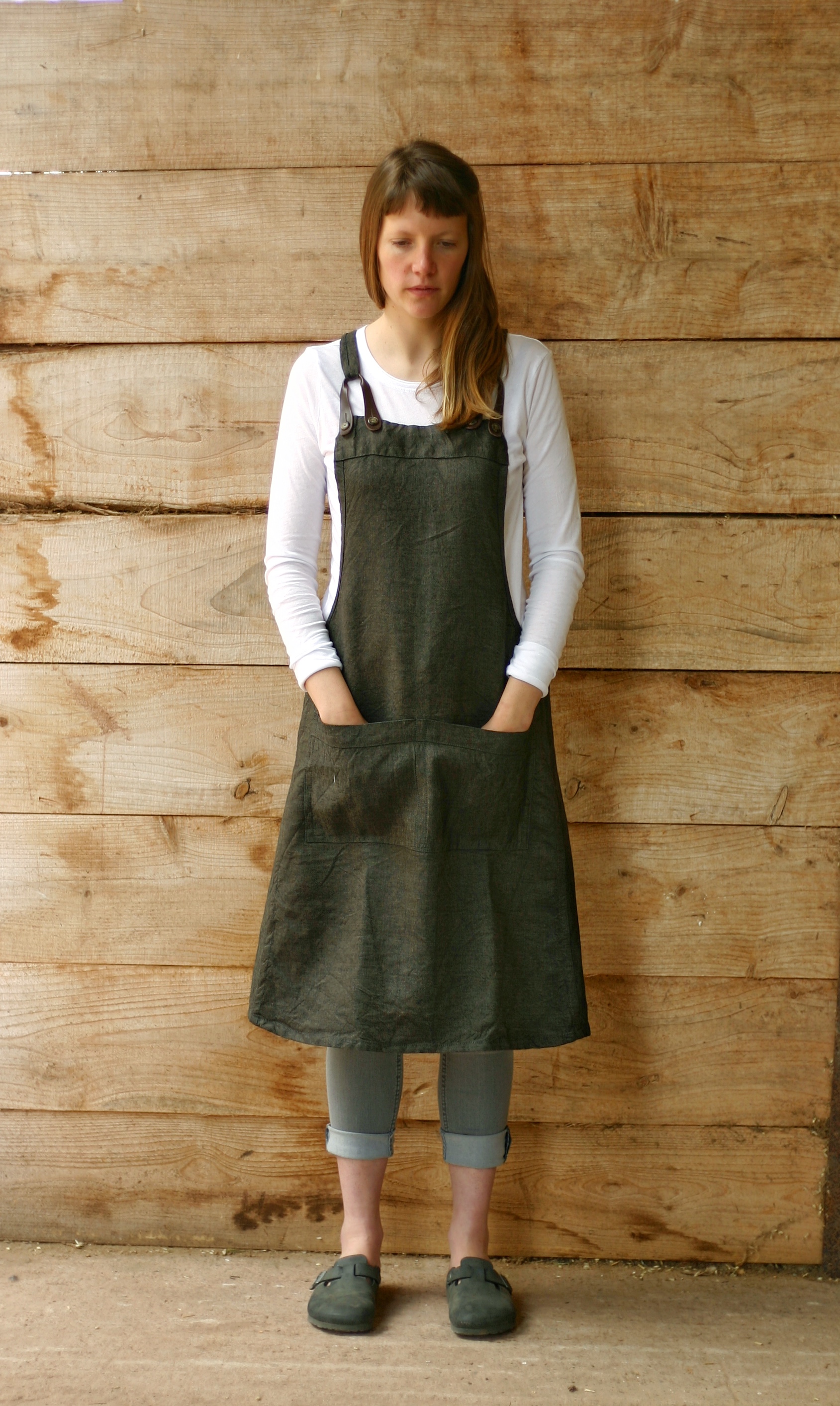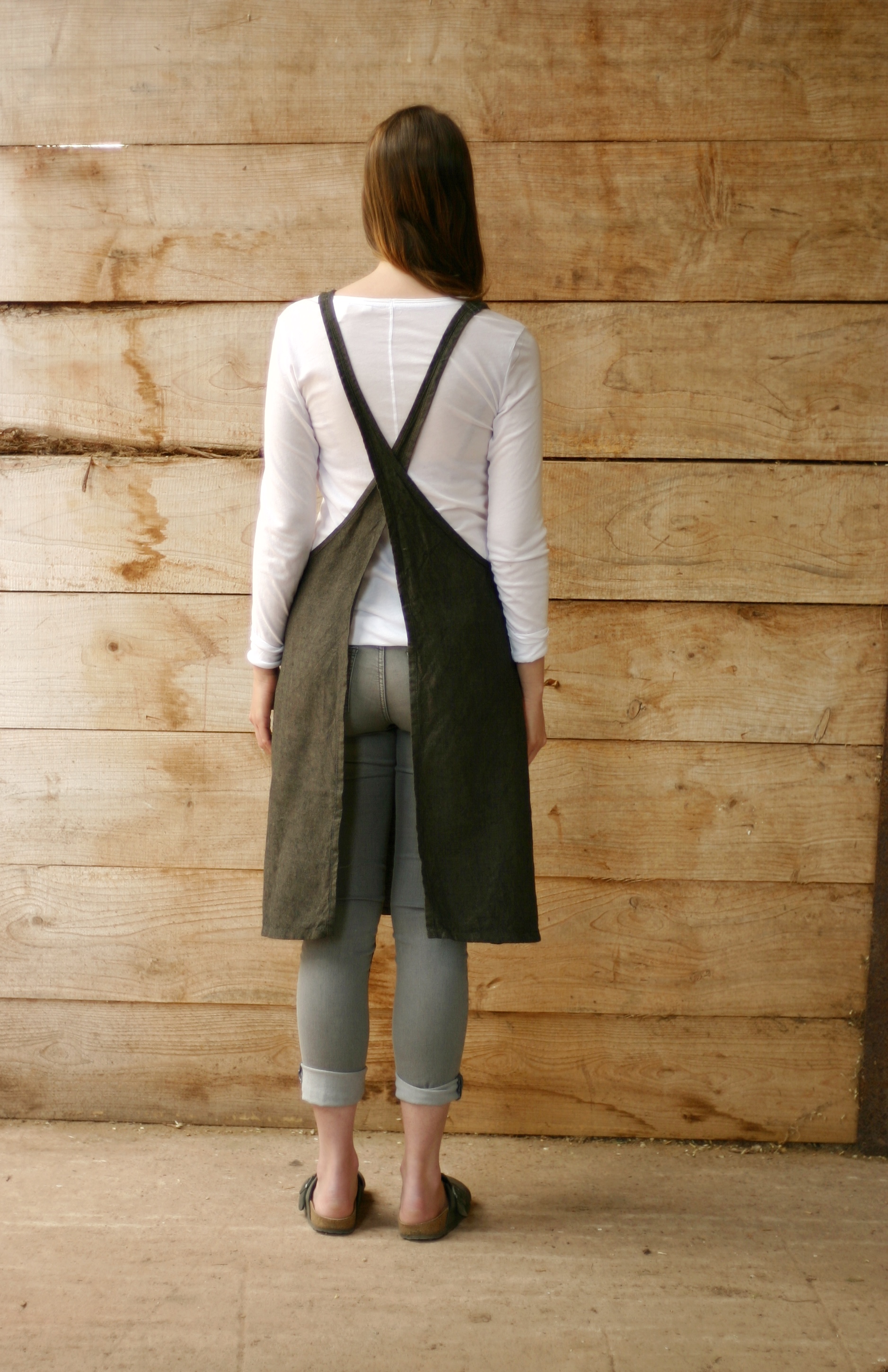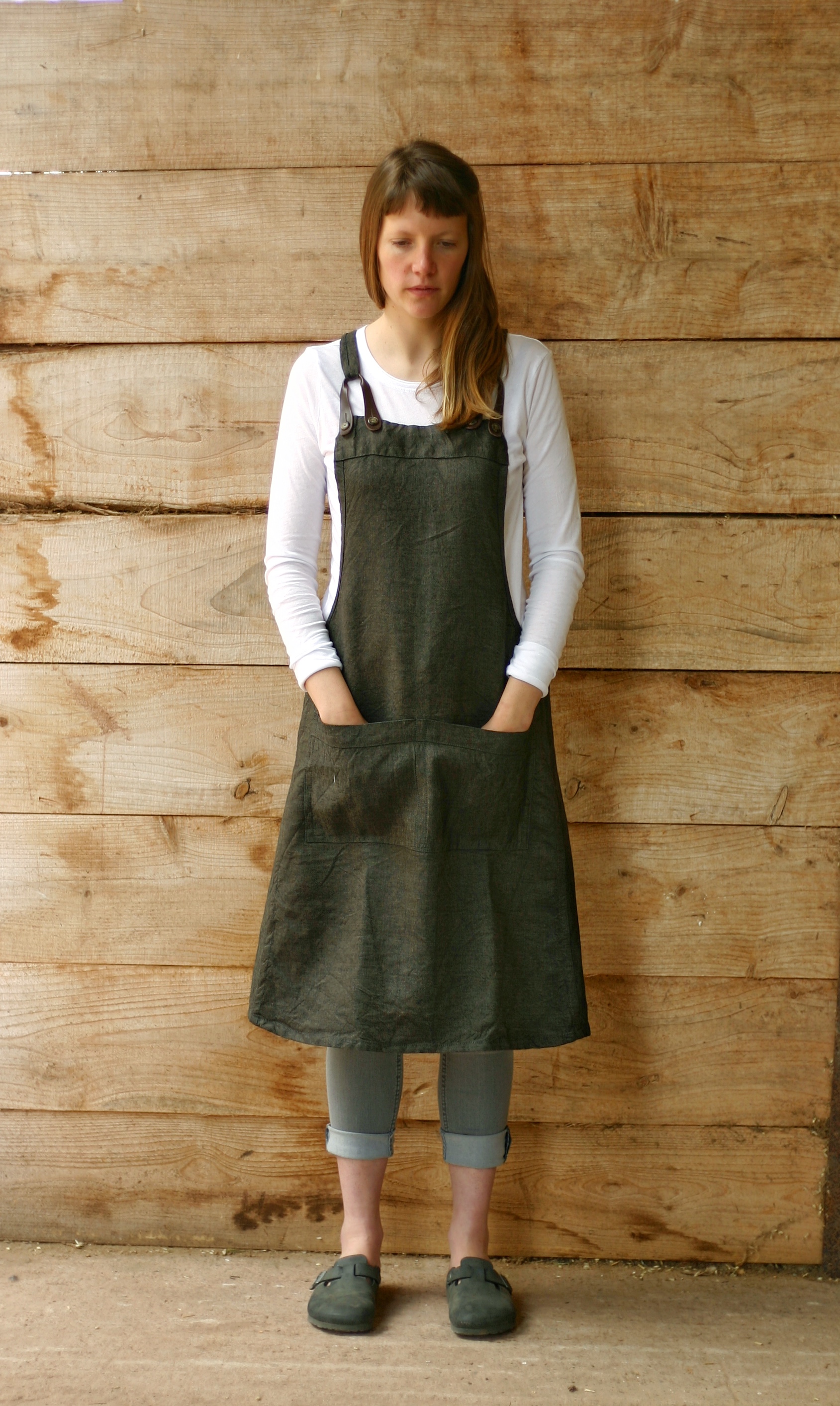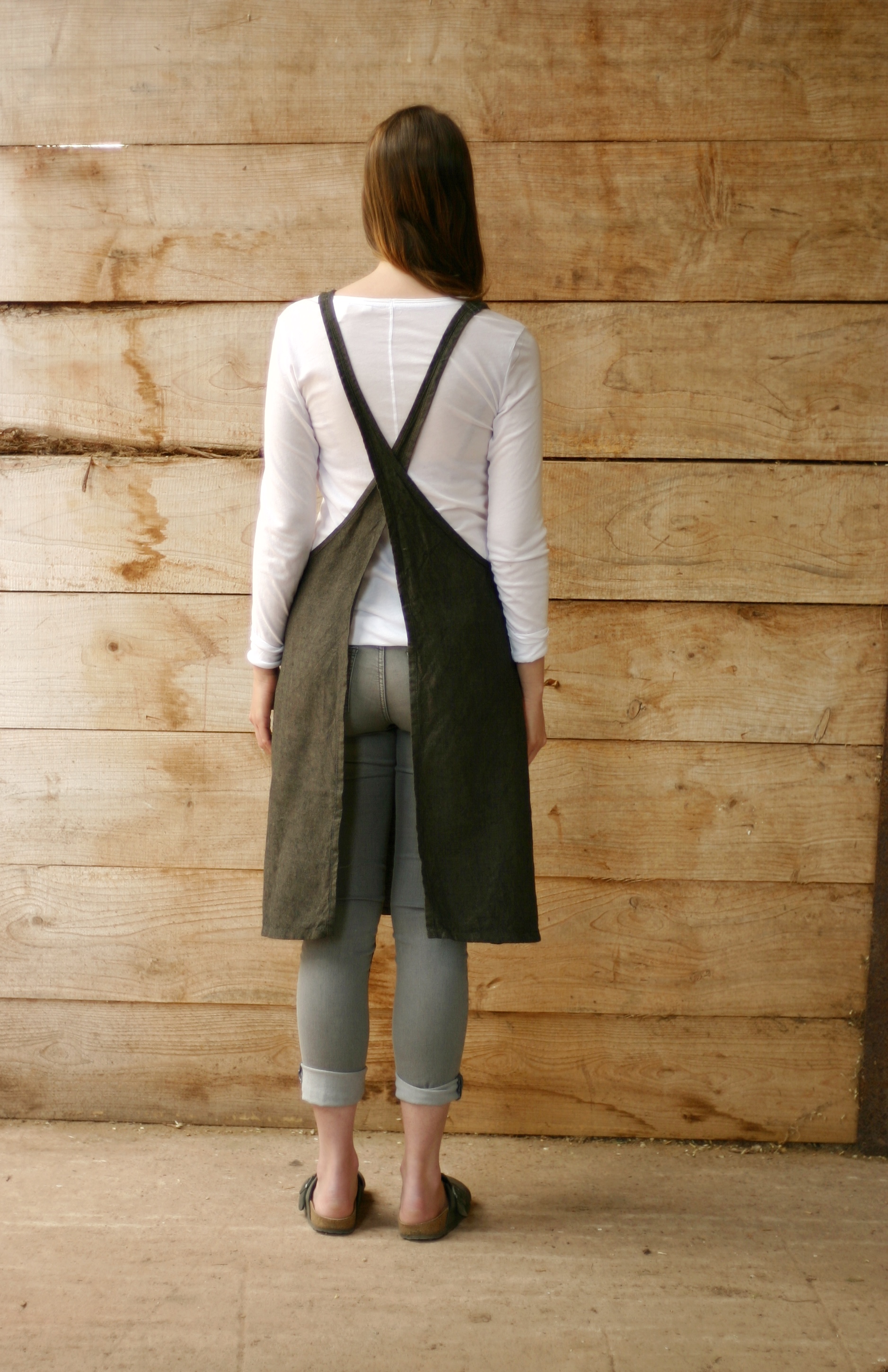 Charcoal Black 'Swift' Artisan's Apron
The Swift Apron is a wonderful fusion between Japanese style and British elegance.
Using wonderfully soft mid-weight Irish linen it is cut to sit elegantly on the silhouette, and can be worn both to work in and as a stylish accompaniment to jeans and dresses. The slender straps fall crossed over at the back and there is a useful double pocket on the front.
The leather strap fastenings are cut from veg tanned leather hide made by leather craftsmen in Devon, UK. We generally attach a dark brown colour strap in either a rounded or pointed edge - if you have preference please state when placing your order.
The colour is Charcoal Black . If you inspect the fabric closely it has a black weft and a light brown warp, very similar to our workwear navy linen. Its hard to describe as a singular colour (infact over the years this linen has been described to us as brown or black or grey) but the fabric really is stunning and a very easy colour to wear.
One size fits Uk size 8 - 18
They wash at 30 degrees... ironing optional!
***PLEASE NOTE: OUR APRONS ARE MADE TO ORDER AND HAVE A PRODUCTION TIME OF UP TO 2 WORKING WEEKS. ORDERS PLACED AT THE WEEKEND WILL NOT BE PROCESSED UNTIL THE NEXT WORKING DAY***
WE DO OCCASIONALLY KEEP SOME IN STOCK SO IF YOU WOULD LIKE ONE MORE URGENTLY, OR IF YOU WOULD LIKE YOUR ITEM POSTED FOR A SPECIFIC DATE PLEASE CALL US ON 07838375023 BEFORE PLACING YOUR ORDER TO AVOID DISAPPOINTMENT.